At Fall 2015 Special Town Meeting, voters passed Article 6, which funded a $150,000 Planning and Design Study to assist the Library Trustees in doing the work necessary to submit an application for a Library Construction Grant to the Massachusetts Board of Library Commissioners in January of 2017. Shortly after Town Meeting, the Library Planning and Design project is assigned to the oversight of Wayland's Permanent Municipal Building Committee (PMBC).

February 2016
Design Technique, Inc. hired as Owner's Project Manager for the project.
April 2016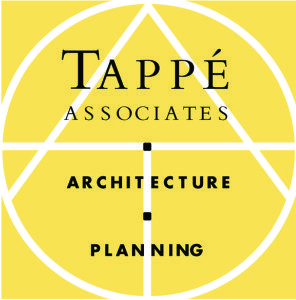 Tappé Architects of Boston hired for the project.
PMBC meets with Tappé.

April 2016 Annual Town Meeting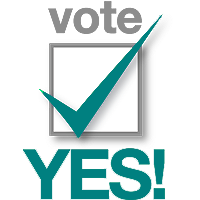 The Library Trustees sponsored three articles (17, 18, and 19) at Annual Town Meeting to assist in the completion of necessary studies for the project. All articles passed!
Questions and Answers about the Articles
May 2016
Hello Wayland, Meet Tappé Architects!
Two evening Community Forums with Tappé scheduled (May 17 and June 8).
A Teen Forum with Tappé scheduled for May 27.
Tappé creates a community survey, which is available online at the library's website or in paper. Survey is open until May 31.
Official announcement (May 6, 2016) of the the MBLC 2016-2017 Massachusetts Public Library Construction Program (MPLCP) Construction Grant Round. MBLC Program Notice.
June 2016
Work continues on evaluating possible sites (including the current library site at 5 Concord Road) for possible library expansion.
July 2016
Using a matrix to evaluate the three sites under consideration for library expansion (5 Concord Road, 195 Main Street and 202 Old Connecticut Path), the Library Trustees and Library Planning Committee (LPC) recommended to the PMBC that 5 Concord Road and 195 Main Street be the two finalists for consideration.
A Community Forum was held on July 26 to update the public on the progress of the Library Planning and Design Study.
August 2016
The Library Trustees, the LPC, and the PMBC continue to investigate available town sites to determine the most suitable site for an expanded or new library.
September 2016
Using a matrix to evaluate many variables, the Library Trustees and the LPC determine that the site at 195 Main Street was the site best suited for an application to the Massachusetts Public Library Construction Program of the Massachusetts Board of Library Commissioners. The Trustees and the LPC present this information to the Town's PMBC, which endorses that recommendation.
November 2016
A Community Forum for the public was held on November 2 in the Senior Center for Tappé Architects to share plans and early cost estimates and also answer questions about a potential new library at 195 Main Street.