How do I obtain a library card?
Children's cards are issued when the child is accompanied by a parent or legal guardian who has proper ID. Any age person may have a library card. For children, this is a parental decision. A parent or legal guardian must be present to sign the registration form and show identification with their name and current address because they are responsible for the materials borrowed on the child's card until the child turns eighteen years old.
I already have a library card, can I get it on my smartphone?
YES! Just follow this link for easy instructions!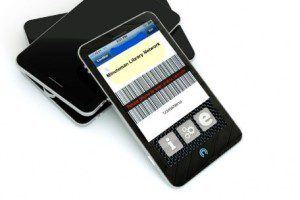 What are the benefits associated with my card?
As a member of the Minuteman Library Network, your card provides access to materials at more than forty libraries. With your card number and a PIN our catalog is available online. From home you may access databases, reserve museum passes, request materials, keep a reading history, view your own account, and more.
Do I need my card to check out library materials?
The most efficient and reliable way to check out materials is to have your card. If you do not have it with you, a picture ID is acceptable. Other MLN libraries may require a card.
How long may I keep my items?
The loan period for most Wayland library items is 3 weeks with 1 renewal allowed for a total of 6 weeks. Express Books may be borrowed for 1 week.  Videos go out for 2 weeks. Express Books are not renewable.
What are the overdue charges?
Overdue charges for books checked out at Wayland are $.10/day after a 3-day grace period. Videos and Express books are $.25/day with no grace period. Materials checked out at other MLN libraries are subject to their overdue charges.
How do I renew materials checked out on my card?
Renewable items may be renewed online, by phone or in person. We generally allow one renewal on items provided there are no outstanding requests for them. Express Books are not renewable.
How do I request items?
With your card number in hand you may request online, by phone, or in person at the library.
What do I need to pick up my requests?
When notified that your item(s) is available for pickup, by phone or email, come to the library with your card. If someone else is picking up for you that person must have your card. This is required to protect your privacy. [Mass. General Laws Chapter 78, Section 7]Our full confidentiality policy is here.
How do I get more information?
Here is more information about the online catalog and your account.