Who We Are
The Friends of the Wayland Free Public Library is a non-profit volunteer organization dedicated to enhancing the quality of the Library by funding materials, services, and programs not covered by the regular Library budget. Major fundraising activities are the annual membership drive, the semi-annual book and bake sales, and the on-going book sale (the book cart in the Library).

What We Do
The Friends provide one-time funding for special projects, such as the website and furnishings for the rotunda and teen space, as well as a dependable source of support for:
educational and cultural programs for adults and children
the Library garden and outdoor seating area
additions to the print, electronic, and audiovisual collections of the library
the ESOL program
the Summer Reading Program
staff professional development
Who We Are
Our Officers
Sarah Hubbell, President
Rebecca Lloyd, Vice President
Kathy Smith, Treasurer
Kim Steere, Secretary

How You Can Help
Become a Member
Become a member of the Friends and renew annually. Click here to join/renew.
Book & Bake Sales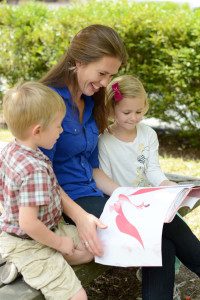 Support the book and bake sales by donating books and baked goods, help with the sale set-up, work at the sale and, of course, shop at the sales! For more information, send an email to friendsofwaylandlibrary@gmail.com.
Fall 2017 Book Sale
Friday, November 3-Sunday, November 5, 2017
Friday, November 3, 5-8 p.m. (Members' Preview)*
Saturday, November 4, 10 a.m.-4 p.m.
Sunday, November 5, noon-4 p.m.
*Memberships available at the door.
LOCATION:
Wayland Town Building, Large Hearing Room
41 Cochituate Road
Volunteer
Opportunities include Steering Committee membership, help with the book sales, and assistance with special projects. For more information, please send an email to friendsofwaylandlibrary@gmail.com.
For Library Lovers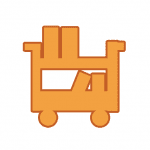 Lobby Sale Cart
The book cart is located on the lower level of the Library.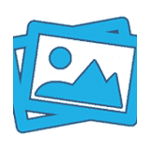 Notecards
Lovely sketch of the Library, package of 8 [$10/package of 8 cards].

Tote Bags
2015 design, canvas bag with a zipper opening [$15]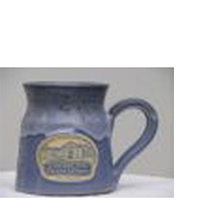 Mugs
Handthrown in the U.S., available in three colors, microwave and dishwasher safe, [$15]
All items are available for sale at the circulation desk at the Library.
---
 Membership Form
To become a member of the Friends of Wayland Public Library, start by filling out the form below. You may then either a) submit the form to pay online via PayPal or b) print out the form with all the fields filled in, indicating your level of membership. You may then deliver the form and your dues in person to the Library Circulation Desk or mail them to:
Friends of the Wayland Public Library
5 Concord Road
Wayland, MA 01778