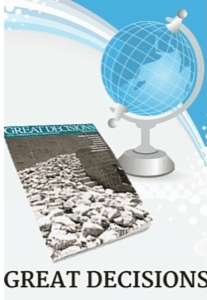 Starting in January or February, meeting approximately every three weeks on Friday mornings, through June, a group of adults gather in the Raytheon room to discuss current social, political, economic, and philosophical issues.
Sponsored by the Foreign Policy Association, which provides a set of topics and guidelines for study, the group consists of adult men and women who enjoy serious, thought-provoking discussions.
If you are interested, please contact Steve Engler, the Great Decisions group coordinator. He can be reached at steve@englersite.com or call 508-358-4980.