CURRENT EXHIBITS AT THE LIBRARY
 May 2017
Raytheon Room: Molly Beard and Family

Molly is a longtime watercolorist, and her children have inherited the art gene.  Sarah paints in oils, Mary makes jewelry, Tom is an architect, and Daniel a graphic designer.  
Foyer: Paintings by Florence Como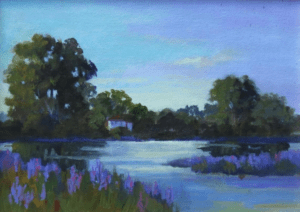 Florence Como, an award-winning artist from Lincoln, paints in watercolors, oils and acrylics.
Contact the Library staff if you are interested in exhibiting your artwork.
Phone: 508-358-2311
Email: info@waylandlibrary.org